Off to another motorbike dev tour in Japan
tuesday, may 01, 2018
This year Steve Chin and myself will go on our third edition of a developer engagement motorcycle tour in Japan. Maybe you remember the wrap-up video that was shown on last year's JavaOne conference:
This year, more Japanese community members will join us on smaller parts of the tour. So it will be even more fun driving around the beautiful Japanese landscapes.
This year's tour will take place from May 3th, until May 27th and will include Java Day Tokyo, the JOnsen unconference, the JJUG spring event and many Java User Groups.
The itinerary looks as follows:
May 8th: Kumamoto JUG

May 10th: Fukuoka JUG

May 11th: Okayama JUG

May 14th: Osaka JUG

May 15th: Nagoya JUG

May 17th: Java Day Tokyo

May 18th-20th: JOnsen 2018

May 21st: Sendai JUG

May 23rd: JavaDo

May 26th: JJUG
As you can see, Duke is already excited!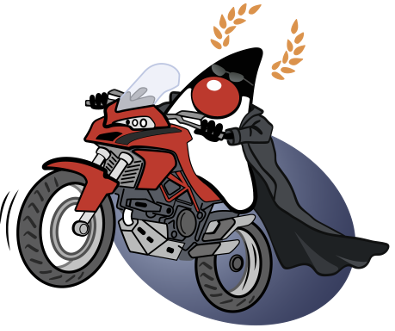 I will speak about how to deploy Java Enterprise applications to service mesh technologies. I'm looking forward to see our community friends from Japan again on the Oracle Dev Tour Japan 2018!
Found the post useful? Subscribe to my newsletter for more free content, tips and tricks on IT & Java: